8 Ways To Step Up Your Pillow Game
This listicle is full of lots of cool decorative pillow covers and ideas to help you give your room a refresh. If there's something here you decide you just 

have to

 have, we've provided links to the product websites.  If you click on the link and make a purchase, Beasley Media Group may earn a commission.  Have an idea for a fun theme for a gift idea list you'd like us to create?  Drop us a line at 

shopping@bbgi.com

.
Looking for a quick and easy way to give any room a quick refresh? Consider stepping up your decorative pillow game.
By simply switching out throw pillow covers you can give any room a nice little pick-me-up.  One other bonus to swapping covers is it's often much less expensive than replacing the whole pillow and leaves you with some "cushion" in your wallet (see what we did there).
You've got to check out some of the funky, fun and fashionable pillow covers we found that will start you thinking about how to put a spring in your home décor step.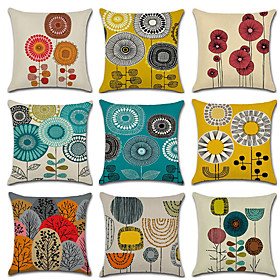 Love that you get 9 of decorative pillow covers in this set.  There's something about the geometric flowers and trees that just pops.  The fabric is linen and they should fit at 17"x17" square pillow.
Get these now here.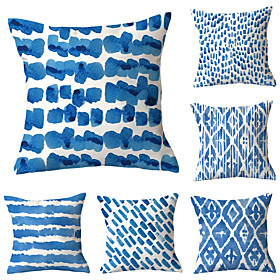 This set of 6 pillow covers feature a blue tie-dyed vibe that could liven up your living room.  The covers are polyester so washing should be pretty straightforward. It's important to note that the shades of blue could vary slightly from how they appear on your monitor.
Get these now here.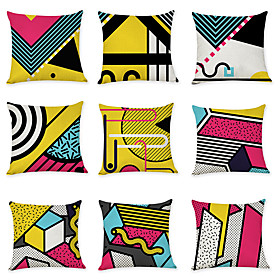 Head back to the '80s with this set of 9 totally tubular pillow covers. Think how cool it would be to kick back, chill and re-watch your favorite music videos surrounded by these designs.
Get these now here.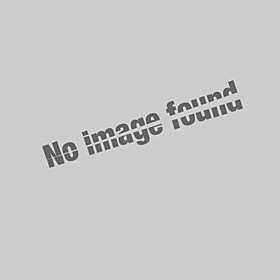 Need a quick way to brighten up a room?  Consider this set of 6 polyester pillow covers bursting with brightness.  From the welcoming pineapple to the quirky elephant, these are sure to bring a ray of sunshine to your home décor.
Get these now here.

Loving the easy way these botanical theme pillow covers breathe life into a living space.  With a set of 6 covers each with a cool design, you could switch them out throughout the summer.
Get these now here.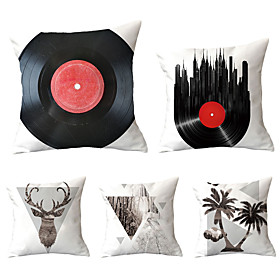 Looking for a little fun factor for your living or rec room?  This set of 5 polyester pillow covers could be the perfect addition.  A bit modern with geometric flair, we think these would a great gift for a music lover.
Get these now here.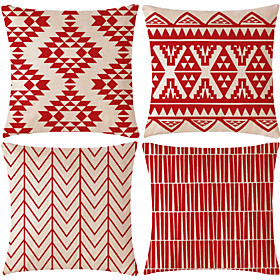 We're thinking this set of four (4) cotton/linen pillow covers will have your friend's red with jealousy.  They would really pop on a darken shade couch, chair of bed.
Get these now here.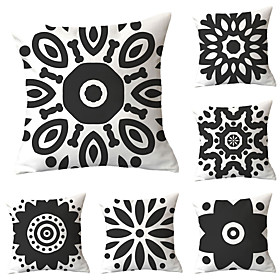 Give you sofa a second life by mixing in this set of 6 cool black and white vintage vibe pillow covers.  Perfect for your 17"x17" square pillows.  With a quick switch-a-roo, you'll be ready to re-launch your living room.
Get these now here.
Having an array of decorative pillow covers in your linen closet is really a cost-effective way to change the whole vibe of a room or your whole home.   Have fun shopping and reimaging ways to add new dimensions to your room design. 

Please note that items are in stock and prices are accurate at the time we published this list. Have an idea for a fun theme for a gift idea list you'd like us to create?  Drop us a line at shopping@bbgi.com.

 
Sign me up for the Country 102.5 email newsletter!
Become a VIP member today and get access to exclusive contests, country music news, and be the first to know when your favorite artists release new music and are coming to town!
By clicking "Subscribe" I agree to the website's terms of Service and Privacy Policy. I understand I can unsubscribe at any time.